Community Engagement & Volunteering.
Like an environment that unites ecosystems, the principle of giving back orchestrates our communities. The partnerships we have built enable DG Group to mitigate the negative impacts on biodiversity and leave our areas improved. In the ecosystems of our communities, people live and thrive in harmony with their surroundings; our partnerships are the environment that nourishes them.

It takes more than bricks to rebuild vibrant prosperous neighborhoods.
This year DG Group has helped fuel United Way's Community Recovery Campaign, which provides critical support to people who are homeless or at risk of being homeless. The partnership has helped many access housing, serving to advance the long-term, systemic change needed.
Showing some local love.
We're donating more than $51,000 to the United Way Local Love Fund. This provides communities affected by COVID-19 with:
Grocery gift cards
Food and clothing
Cleaning supplies
Personal protective equipment
Remote counselling resources
Cellphone necessities
Training for staff and volunteers who support survivors of domestic abuse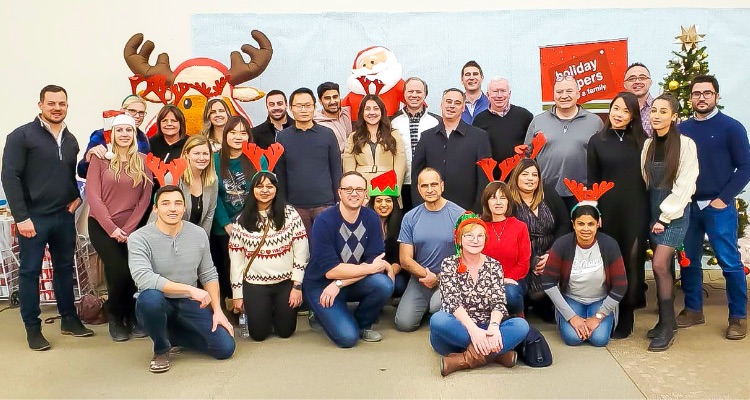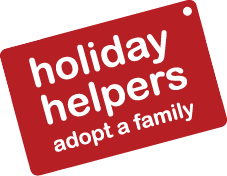 Helping families in the GTA
We took it upon ourselves to preserve Holiday Helpers' legacy by providing low-income
families a better situation for their young children during the holiday season. Our staff helped "Santa's Elves"
decorate, wrap, sort, prepare and deliver holiday packages to some of the 200 families in the GTA, Durham Region
and Hamilton.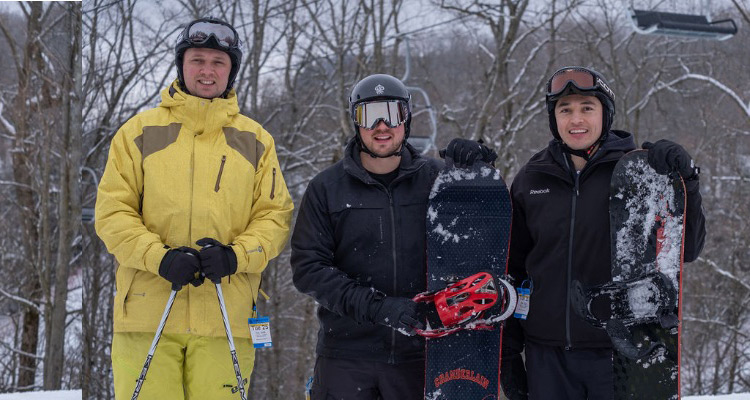 unity and awareness
We take pride in annually participating in significant events that foster unity and
raise awareness. DG Group is a proud supporter of William Osler's annual Ski Day, Gala and Hockey Night, all of
which help to finance medical equipment and fund development initiatives.


Preserving Our Landscape
Involved in the Region of Simcoe's 'Connect Campaign' that envisions a $6.5 million
renovation of Scanlon Creek's Nature Centre, DG Group also donates to the LSRCA's annual conservation dinner and
volunteers with The Simcoe Country Tree Planting Program. Together, we aim for a healthier Lake Simcoe watershed
to inspire, motivate and enrich us all.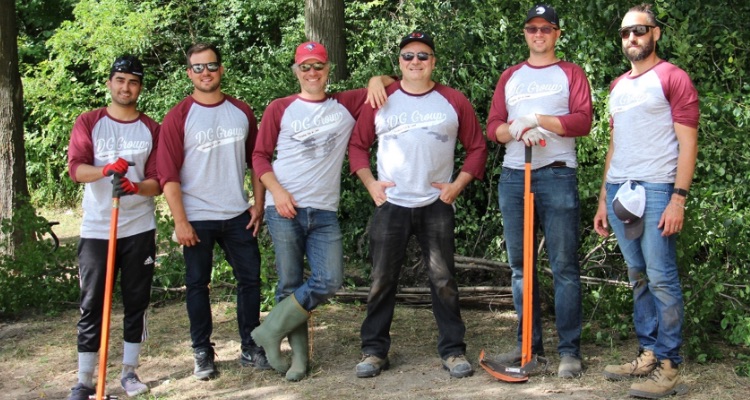 The Importance of Responsibility
As conscientious developers, DG Group recognizes the importance of taking care of
where we live. Invasive species are among Ontario's greatest threat to the survival of our wild animal and plant
life. DG staff spent the day removing invasive species around Heart Lake Conservation Area. It is a constant,
recurring initiative to uphold the harmony of nature.

DG GROUP Tree Planting Initiative
Caring for our planet is as important as building communities that support the welfare and livelihood of its residents. Since 2018, DG Group has planted 7595 trees in Ontario; our mission is to plant 10,000 by 2027.
Making today and the future a little more green and our communities a little brighter.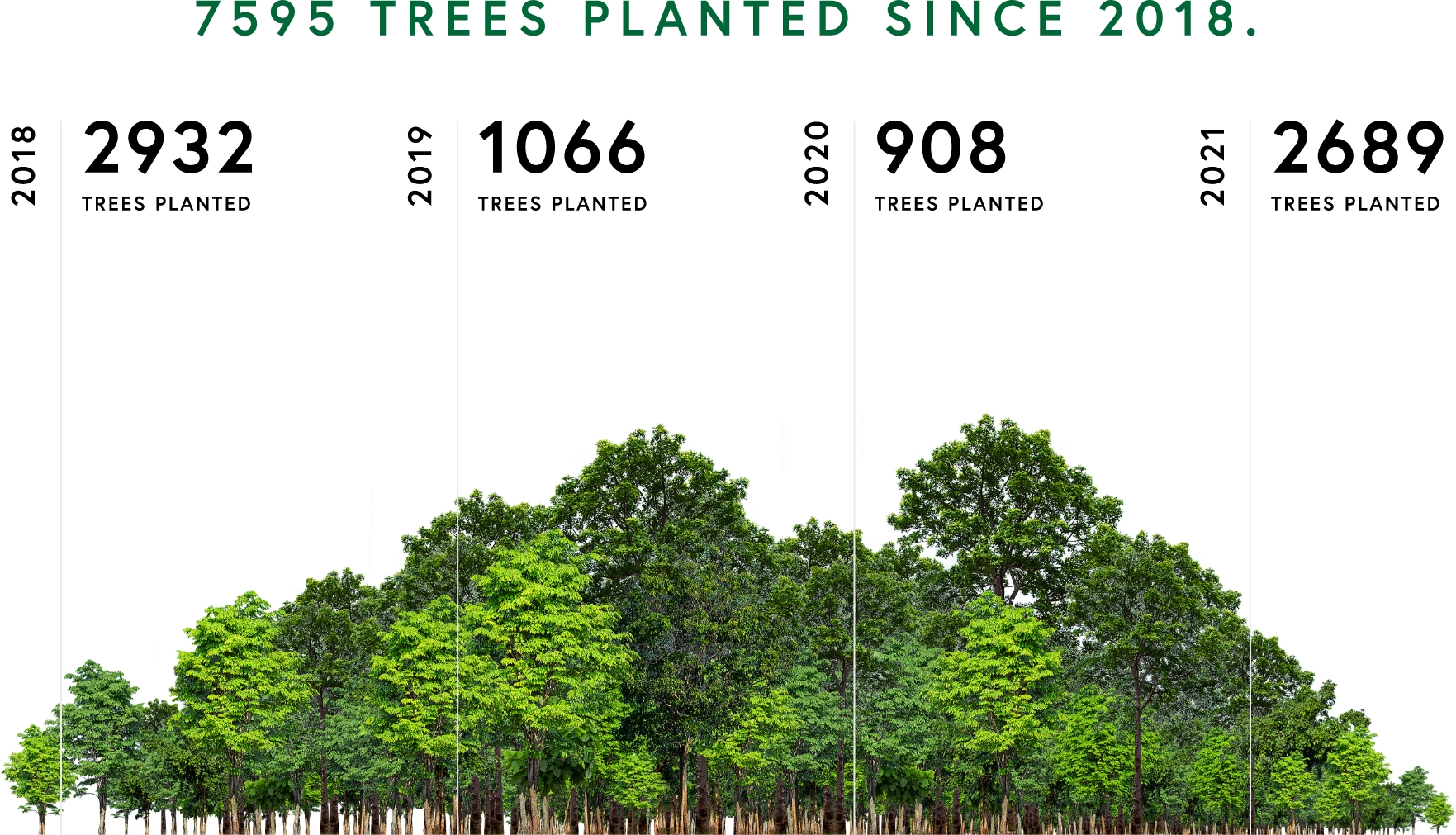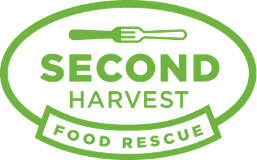 Food for those in need
No one should have to choose between food or a place to live, but unfortunately it is
a reality for many. In three days, DG Group helped Second Harvest provide food to those in need—over 90,000
residents. This was only a minor alleviation of a much larger crisis.

2019 CORPORATE LEADERSHIP AWARD
DG understands the importance of keeping our environment safe within the communities we build. We used an unconventional design and practice for our Four X Development project to address the concerns of a highly sensitive environment within the Credit River Valley and adjacent watercourse. The area was designed to extend the Credit River forest community while maintaining the existing valley's integrity.